Christmas is all about tradition.
Gingerbread houses, eggnog, carols, fairy lights, and of course a
Christmas tree, all of it is a beloved holiday tradition that we love
and cherish. However, every year there are people who are trying to
break from the tradition a little bit and show off their creative
side. To do so, they come up with the craziest and wildest ideas to
decorate their Christmas trees. Believe it or not, but the Christmas
trees you are about to see are not even actual trees, they look more
like an installation.
This someone is going to have a very Lovecraft Christmas. And I have to admit that putting Cthulhu toy on top of the tree was a rad idea indeed.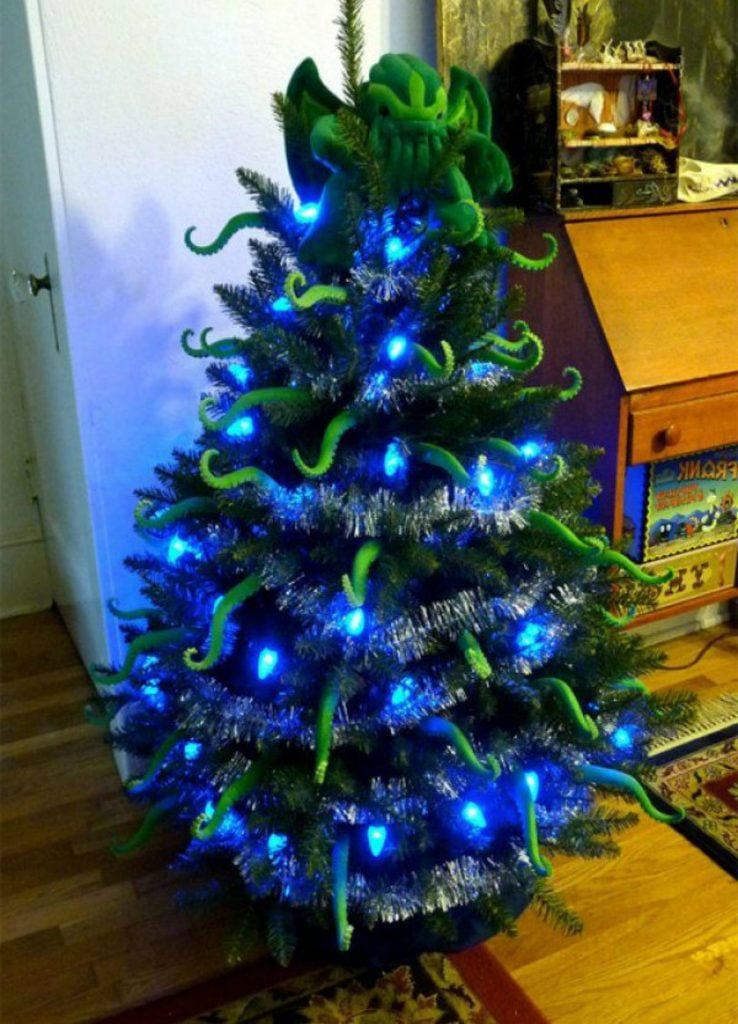 In Kaunas there is a tradition that the main Christmas tree must stand out from all other trees in the city. Well, I can tell you that mission was accomplished!
Are ladder Christmas trees a thing yet?
If not, it should be, because they look awesome.
This is what I want my Xmas tree look
like this year.
Shut up and take my money. This Pacman
Xmas tree is incredible.