When looking for inspiration for their next project artists often look to their favourite pop-culture characters. There's always something there to get inspired by, incorporate into their art or perhaps try to reimagine it completely. Many have tried to reimagine certain characters or celebrities as Disney characters, we've all seen some artists try to draw certain pop-culture characters as babies or as old people. But digital artist Gedo better known as gedogfx on Instagram had a different idea. He decided to draw his favourite pop-culture characters as religious figures but add specific elements to the drawings as references. Take a look at what that looks like below.
1.Timothee Chalamet
Timothee Chalamet is
clearly blessed with good looks and we've seen him photoshopped into classical
works of art seamlessly. Well what do you know, he doesn't look out of place as
a deity or a saint either. All praise our lord and saviour Lil Timmy.
2.Keanu Reeves
Keanu is known as a very
lovely dude and it seems like all the characters he plays are pretty phenomenal
too. Like, have you ever seen a movie with him and not liked it? Yeah, me
neither.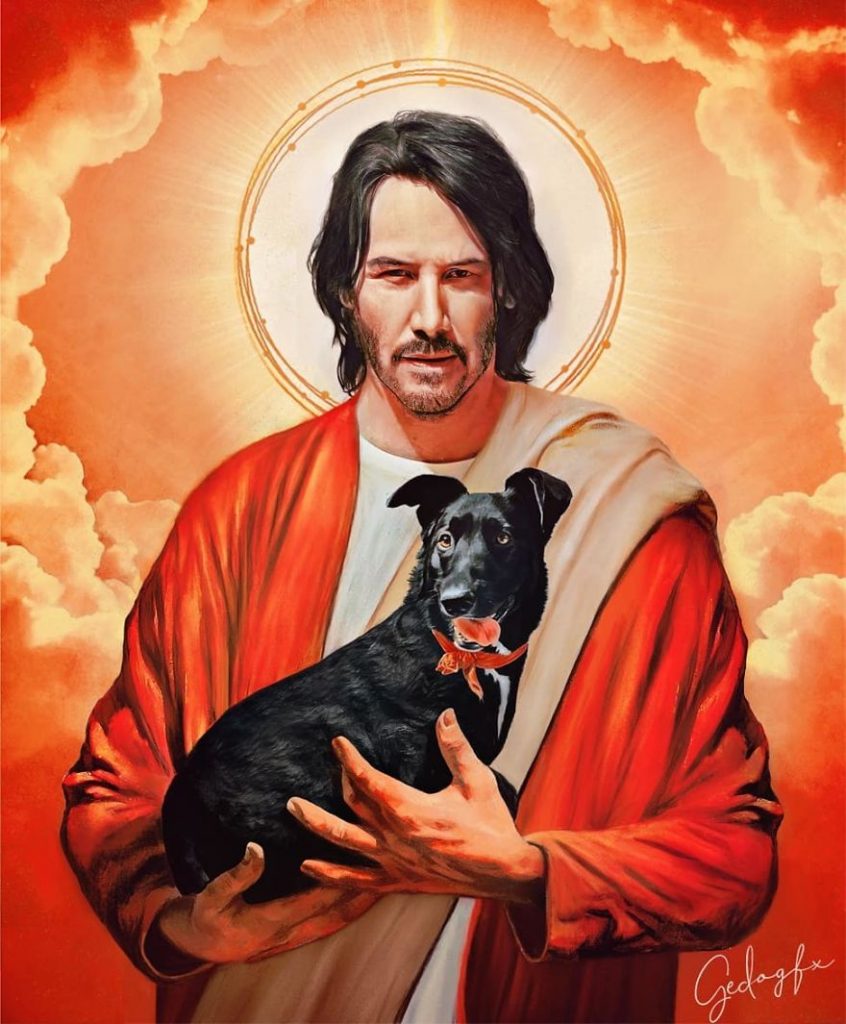 3.Freddie Mercury
He might be pictured as
a messiah here but he's also still the ultimate Queen, note the crown and the
cape. Actually, I'm pretty sure Freddie would love a portrait of himself like
that, he'd probably find it hilarious.
4.Emilia Clarke
The most notable role
Emilia Clarkw has played to date is that of Daenerys Targaryen. Obviously,
she's a talented actress but GOT brought her fame to a whole new level. As you
can see Gedo pictures Daenerys with a little dragon on her shoulder.
5.Heath Ledger
Heath Ledger's Joker has
become the golden standard for that role. He just did such an amazing job on
this movie, we wish he was around to see the appreciation everyone has for it.
But what a fun saint would he make, huh?