We have something for you. Just a few wacky ideas, to make you look at least somewhat like your favourite celebrity.
Let's get to the point! Here are over 30 ideas for a phenomenal makeup transformations. Enjoy!
This is how you become Owen Wilson and before you ask – yes, the wrench is totally necessary.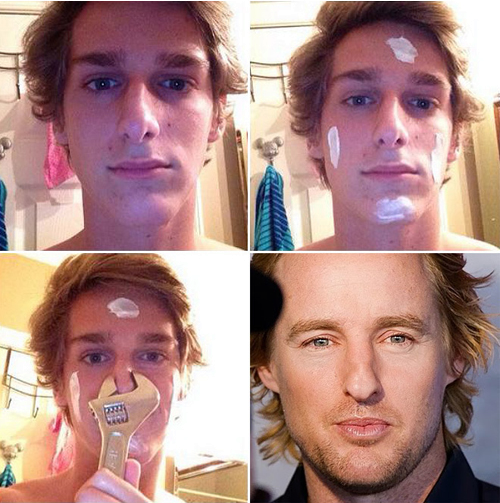 Become Khal Drogo for Halloween!

Or how about you be a random (probably very famous) girl?



This guy looks exactly like Snoop Do~… I mean Snoop Lion.

"Crying Kim Kardashian" must be a really popular character to cosplay.